Vintage Valentino Roma Knit Crochet Halter Top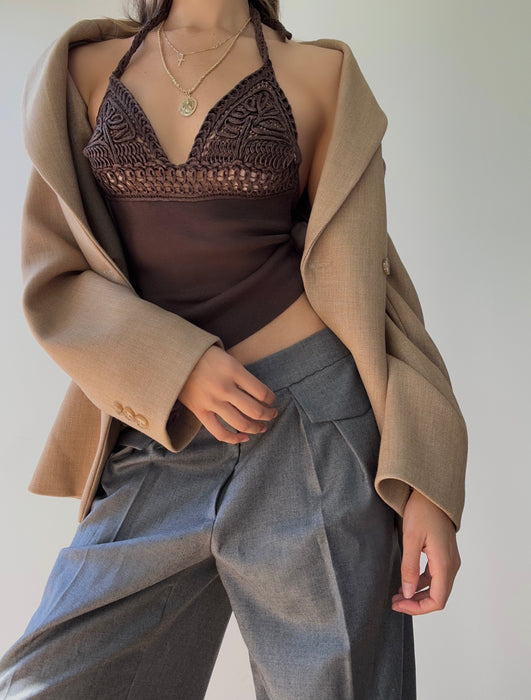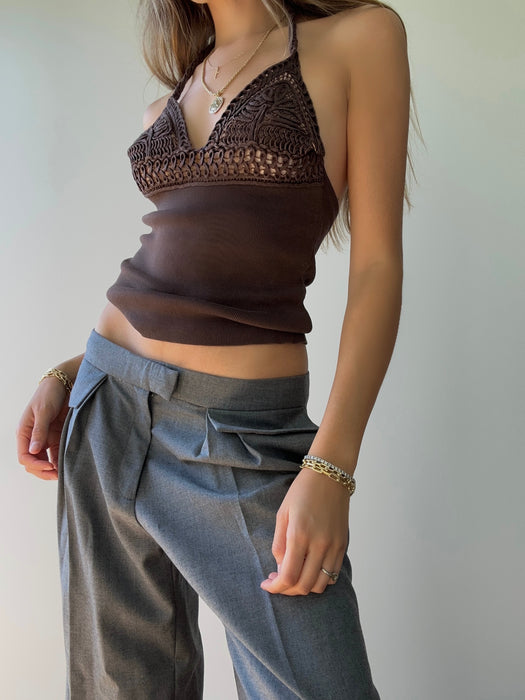 Vintage Valentino Roma Knit Halter Top. This exquisite piece, in a deep brown hue, features intricate crochet details on the bust, adding a touch of timeless allure. Designed in a flattering halter style, the top boasts a slightly ribbed texture that enhances its appeal.
Size: US 4 best for small to xs
Condition: 9/10 excellent light pilling.