FW 2008 Prada Python Leather Skirt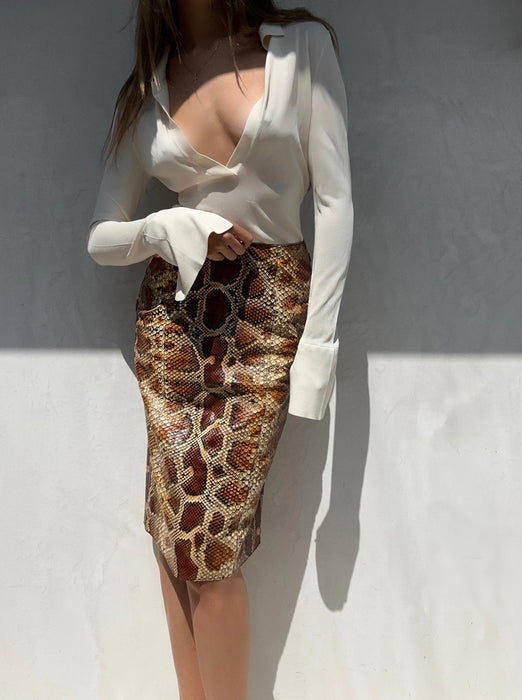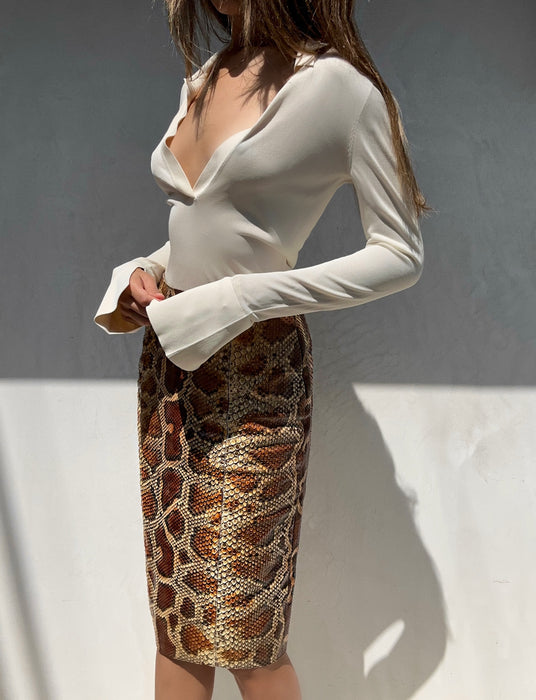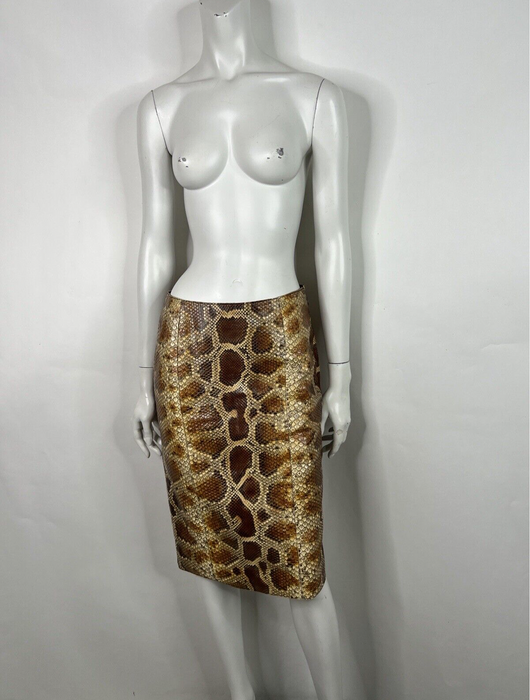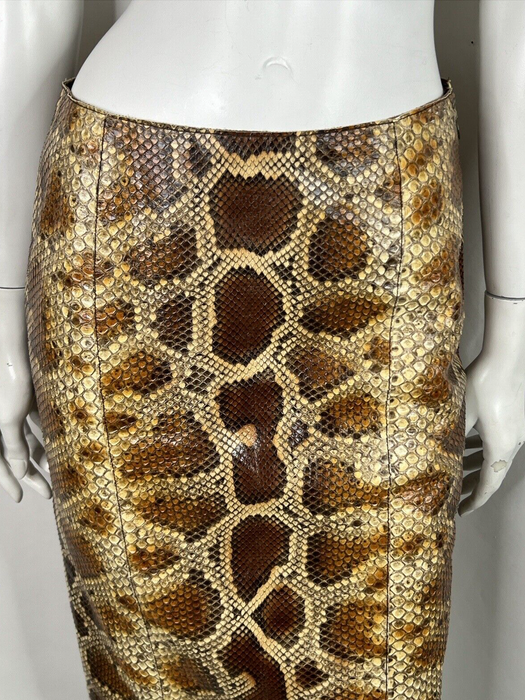 Indulge in the exquisite allure of this rare vintage FW 2008 Prada Python Leather Skirt in a luxurious rich brown hue. Expertly crafted from genuine leather, this midi-length skirt not only exudes opulence but also offers the assurance of quality and durability. Its convenient zipper closure at the back ensures effortless wear, while the "Made in Italy" mark is a testament to the exceptional craftsmanship that has gone into its creation. Elevate your wardrobe with this iconic piece, a true embodiment of Italian luxury and timeless style that promises to make you the center of attention wherever you go.
Size: FR40
Condition: 10/10 Nearly perfect.