Vintage Jean Paul Gaultier Knit Skirt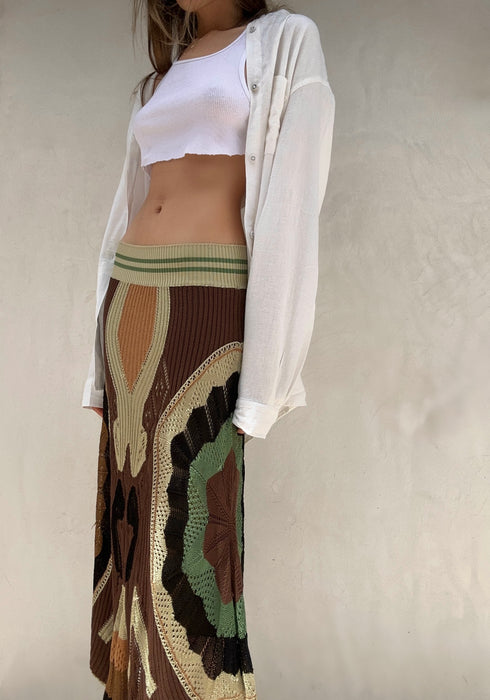 Embrace the vintage allure of this Jean Paul Gaultier knit skirt. Crafted with meticulous attention to detail, this skirt boasts a double-layered design, ensuring it is not sheer. The exquisite knit patterns woven throughout the fabric add a touch of artistry and sophistication. With its timeless appeal, this skirt captures the essence of Gaultier's iconic style. Whether paired with a casual top or dressed up for a special occasion, this vintage treasure is sure to make a statement.
Size: S/M has stretch.
Condition: 9/10 little to no signs of wear.