Vintage Christian Dior Skirt Set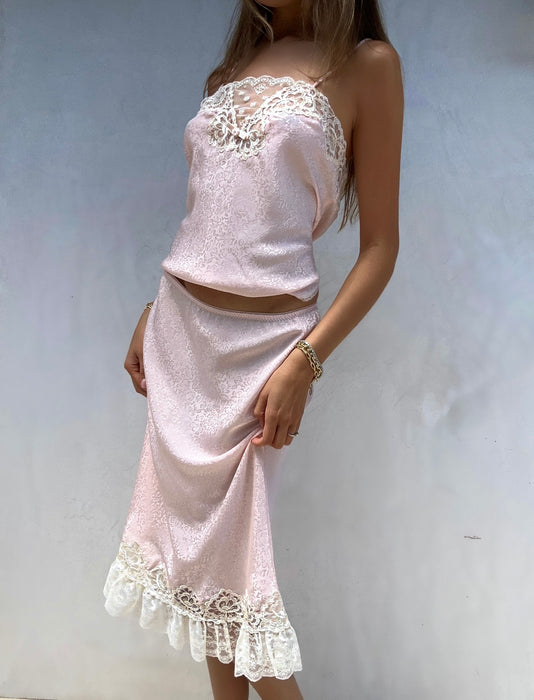 Introducing a timeless treasure, the vintage Christian Dior skirt set, bathed in a delicate light pink hue that exudes femininity. The romantic allure of this set is enhanced by the exquisite white lace trimmings gracing this set, creating an enchanting visual contrast. The midi-length skirt adds a touch of elegance, and the lightweight design ensures comfort without compromising style. 
Size skirt: S has elastic waist.
Size top: S-M