Vintage Christian Dior Dress Set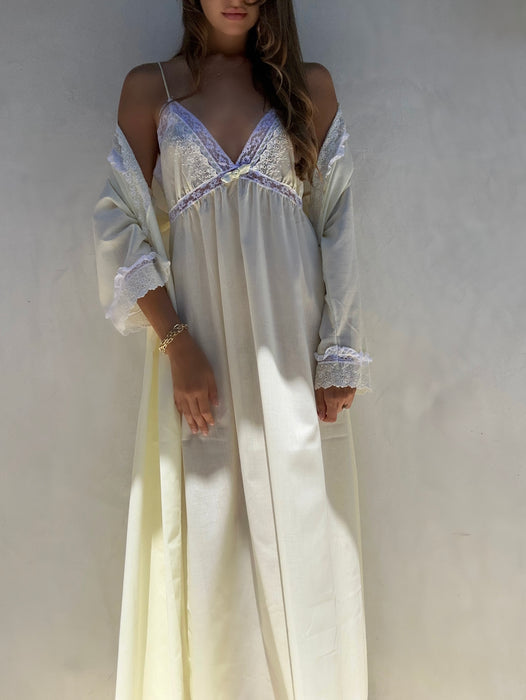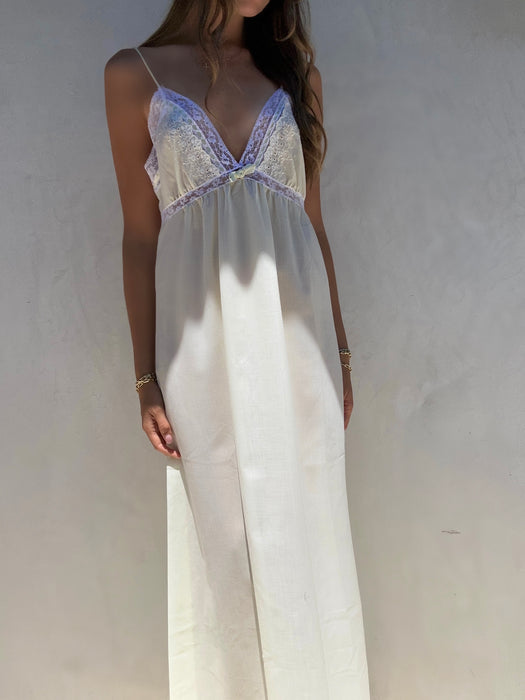 The enchanting ensemble from the 1980s by Christian Dior comprises a captivating light yellow dress and a coordinating robe. The dress is adorned with delicate white lace accents and exhibits exquisite stitching, while both pieces exude an air of timeless romance and unparalleled uniqueness. With their elongated silhouettes, this matching set epitomizes elegance and individuality.
Size: S-M Various 
Condition: 9/10 Little to no wear.