Istante Versace S/S 1994 Sheer Blouse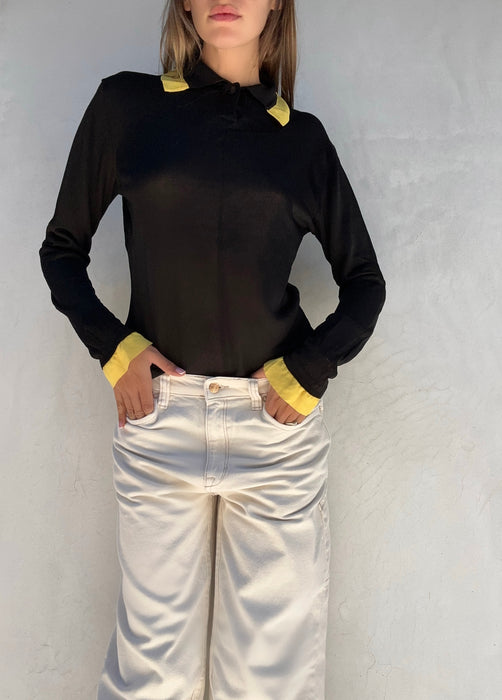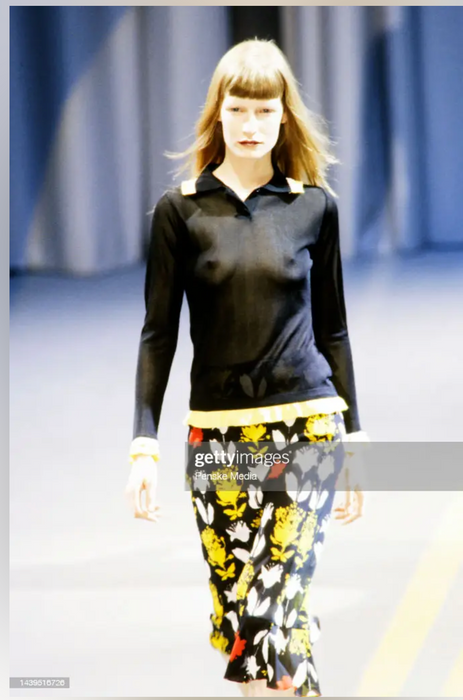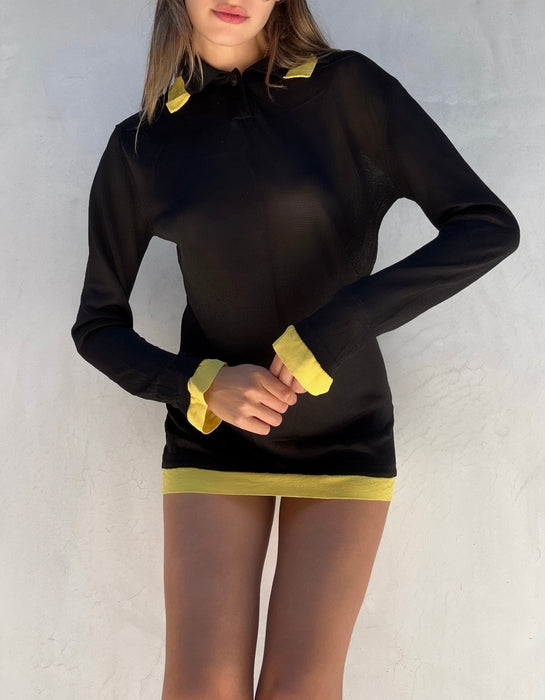 Experience the sheer elegance of the Istante Versace S/S 1994 runway blouse. This captivating piece, as seen on the runway, embraces a timeless allure. In a classic black hue, the blouse features a delicate sheer fabric that adds a hint of allure and sophistication to any ensemble. The standout detail is the yellow lining at the collar and the bottom of the blouse creating a striking contrast and injecting a touch of vibrancy. With a single button closure at the collar, this blouse offers a chic and tailored look.
Size: S
Condition: 9/10 little to no signs of wear.