F/W 2000 Prada Skirt Look 34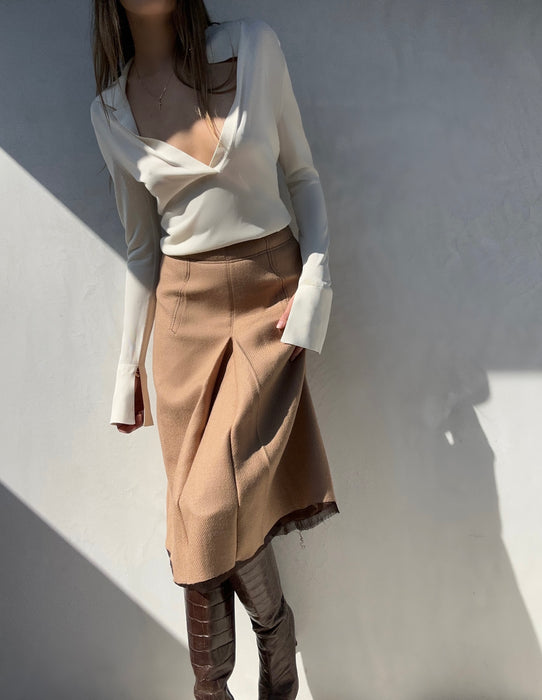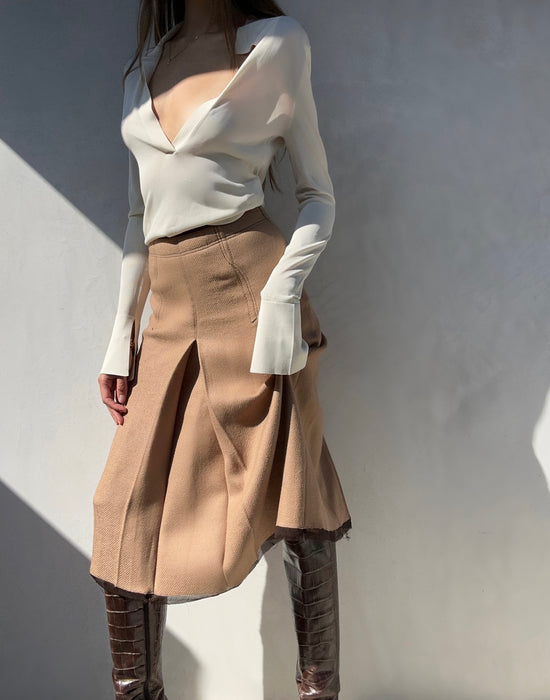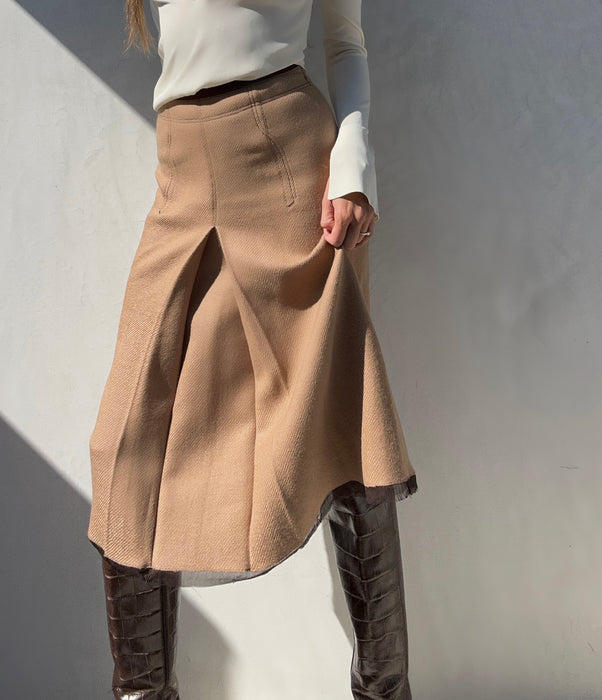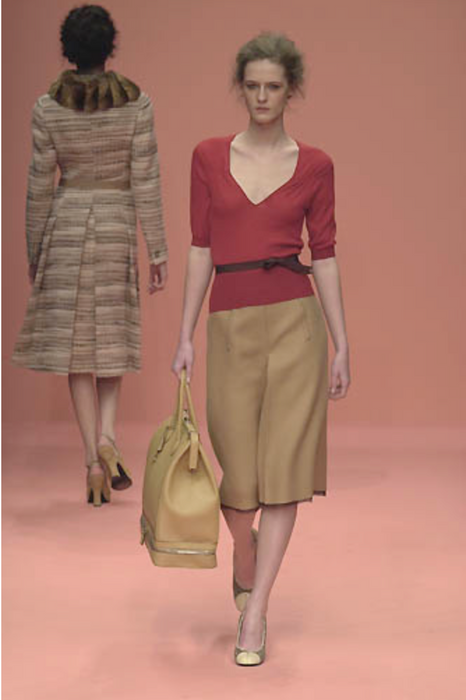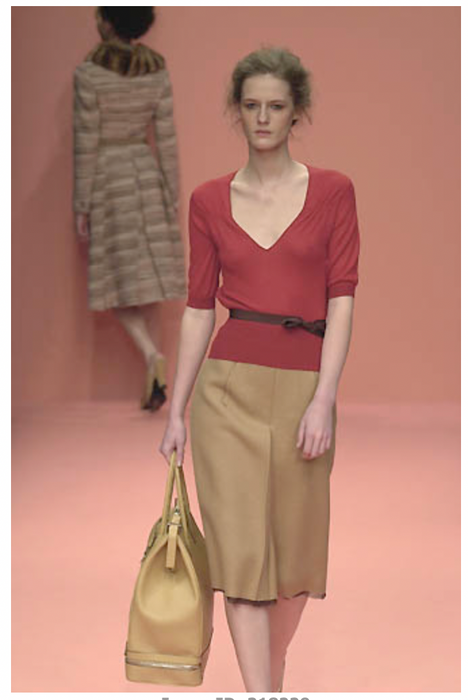 Elevate your style with a piece of fashion history – the F/W 2000 Prada Skirt Look 34, straight from the runway. This midi-length skirt, in a rich brown color, boasts delicate chiffon details at the hem, adding an air of sophistication and a touch of whimsy to your ensemble.
Crafted from high-quality wool material, this skirt not only exudes luxury but also offers warmth and comfort. Its practical zipper closure at the back ensures ease of wear. Wearing this skirt means owning a piece of Prada's iconic runway legacy.
Size: 40 / US4/ S
Condition: 9/10 Nearly perfect.