90's Natori Slip Dress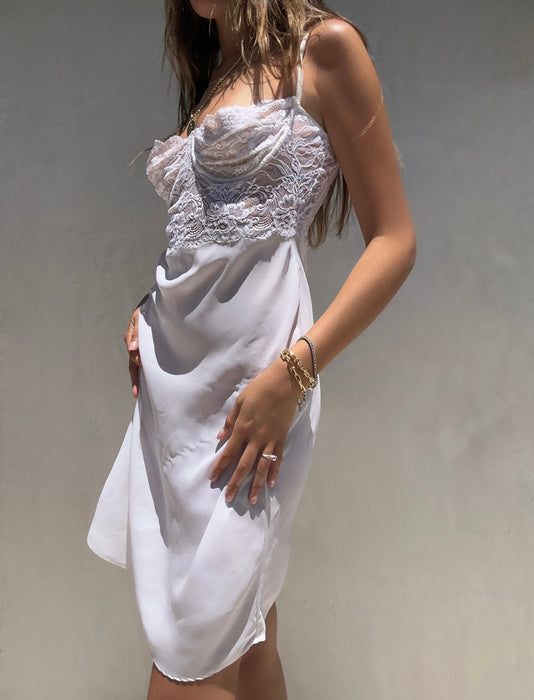 The bodice of the dress is adorned with delicate lace, elegantly framing the bust and adding a touch of romantic femininity. Below, the satin lace gracefully flows, creating a harmonious blend of textures that exude sophistication. Embrace the nostalgia and elegance of this 90s Natori slip dress.
Size: S-M
Condition: 8/10 Please not theres a pull in the lining on the front of the dress.