1990's Sisley Abstract Blouse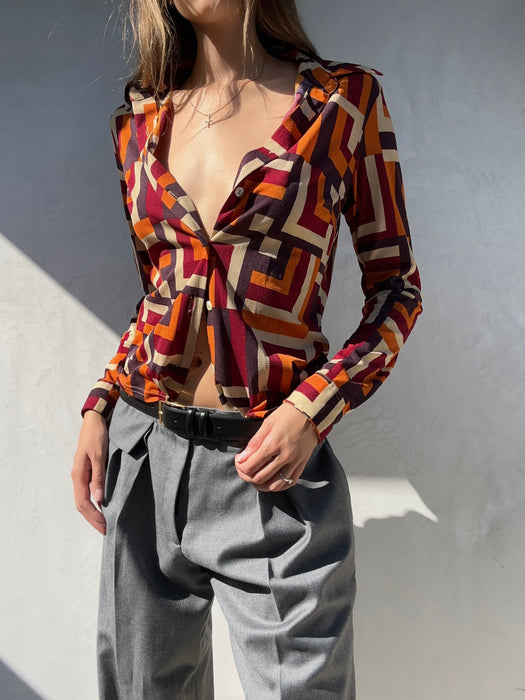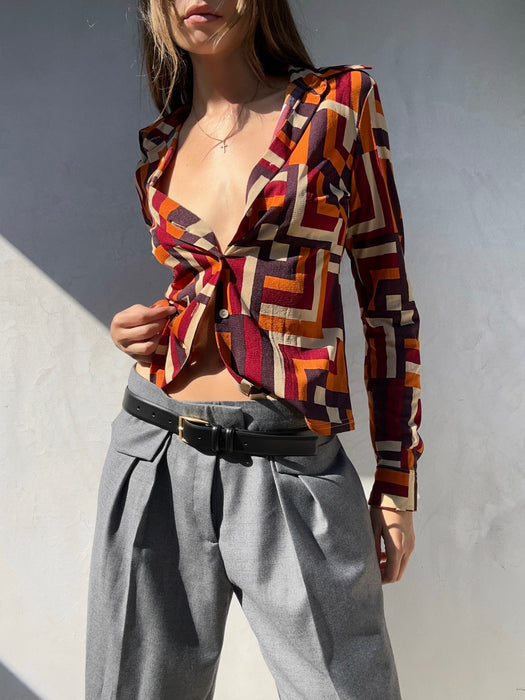 Indulge in the captivating allure of the 1990s with this exquisite Sisley abstract blouse. With its stunning warm brown tones throughout, it's a true testament to the rich and unique fashion of that era.
Crafted with meticulous attention to detail, this button-down blouse is not just clothing; it's a work of art. The abstract design adds a touch of whimsy and individuality, making it a rare and sought-after piece.
Size: S
Condition: 9/10 Nearly perfect.