1990's Miu Miu Eye Hook Closure Babydoll Dress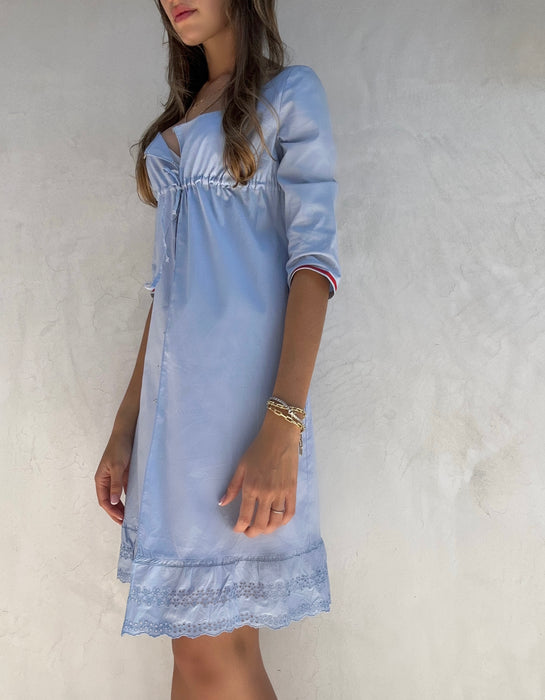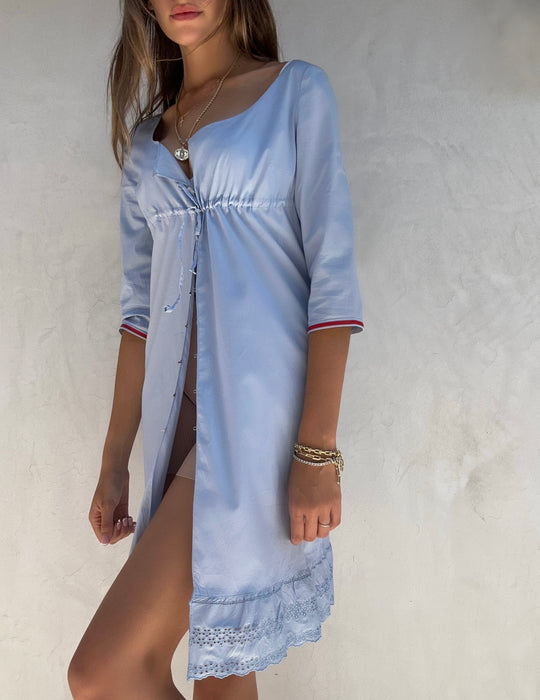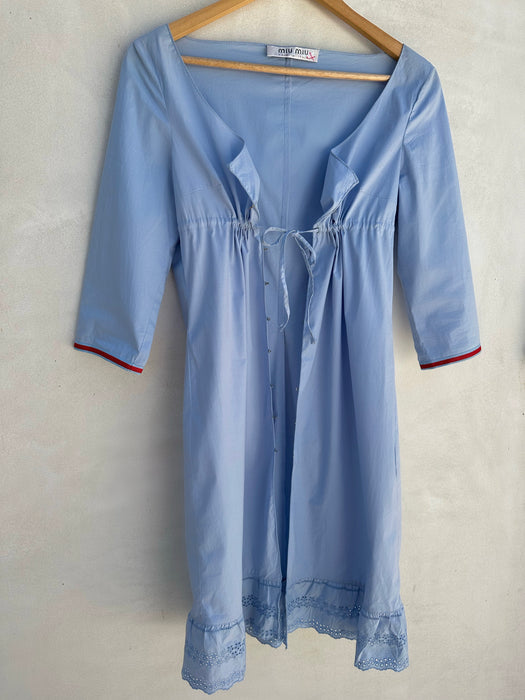 Embrace the enchanting allure of this vintage Miu Miu piece from the 1990s. This delightful baby blue garment features a ruffle hem that adds a touch of whimsical charm. The eye hook closure at the front provides a secure yet stylish fastening option, while the vibrant red trimming on the sleeves creates a striking contrast. Additionally, the elastic closure at the bust allows for a more fitted and flattering look.
Size: S
Condition: 9/10 Little to no signs of wear.