Rare 1998 Krizia Skirt Set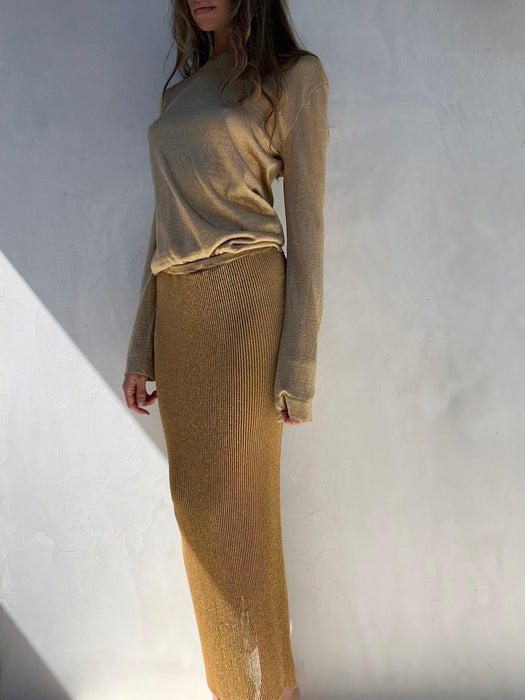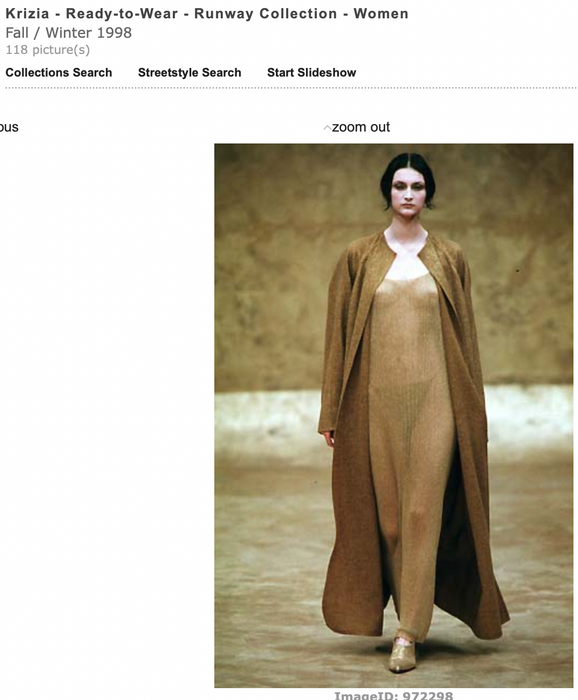 This ensemble encapsulates the sheer sophistication that graced the iconic 1998 Krizia runway, the skirt, is in a luxurious golden sheer fabric, exudes an enduring allure does have stretch, seamlessly echoed by the accompanying top. Sold as an exquisite pairing, this set evokes a captivating interplay of semi-sheer elements, inviting you to embrace a harmonious fusion of intrigue and haute couture.
Size top: M
Size skirt: S-M has stretch, elastic waist band.