1990's Christian Dior Babydoll Blouse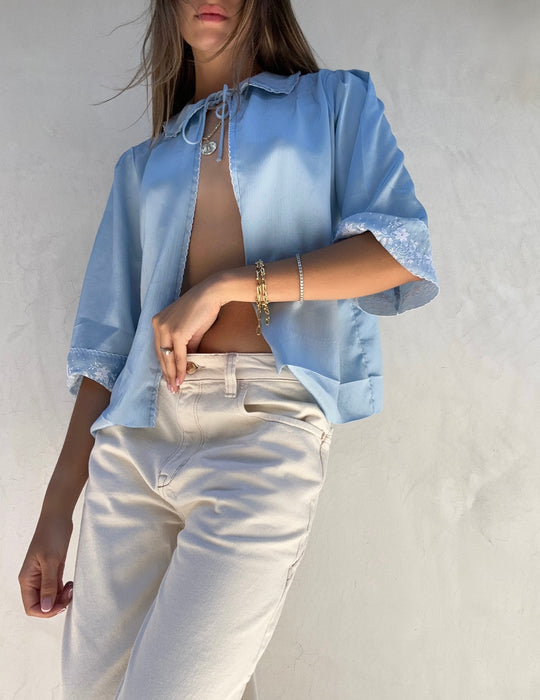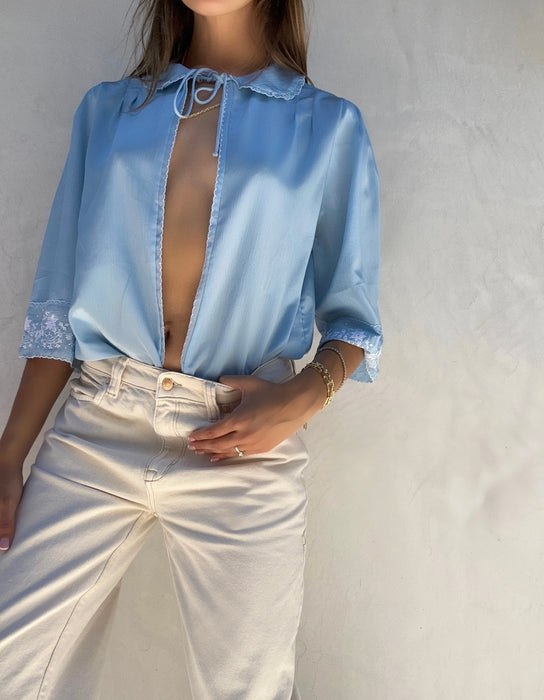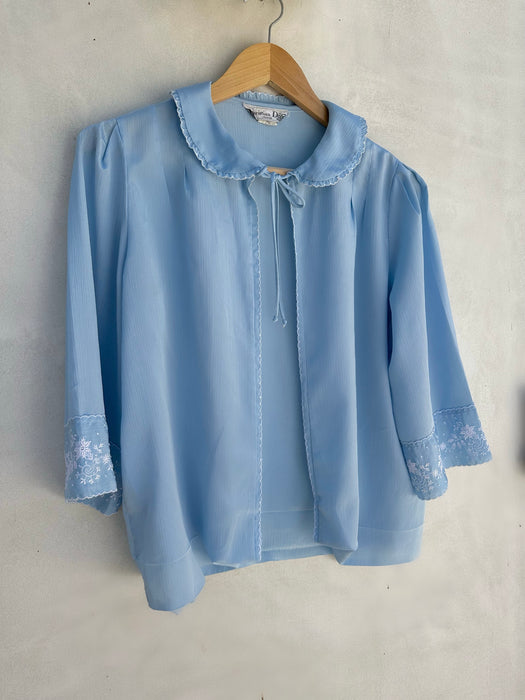 Delight in the allure of this vintage Christian Dior lingerie blouse, crafted in a charming baby blue hue. This exquisite piece features a delicate bow tie at the collar, adding a touch of femininity and elegance. The embroidered sleeves, adorned with intricate white stitching, create a captivating contrast against the soft blue fabric.
Size: S
Condition: 9/10 little to no signs of wear.