1990's Guy Laroche Earrings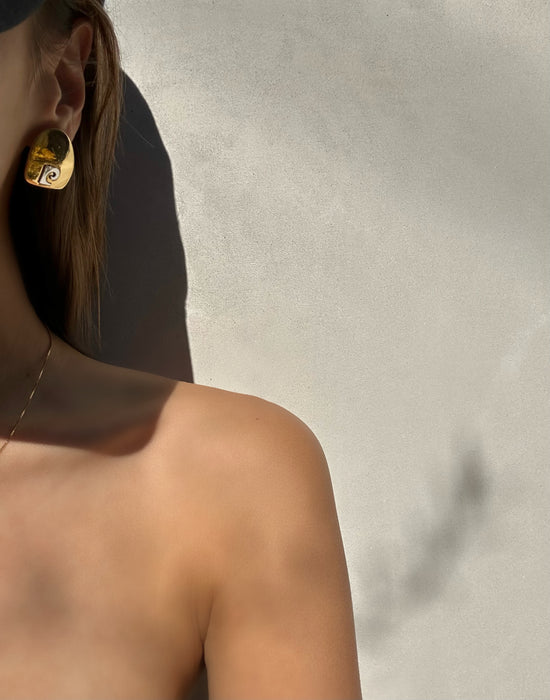 Welcome to Villa Amour, a vintage clothing brand founded by Jasmine Villanueva. With a passion for timeless fashion, Jasmine carefully curates a collection of vintage pieces from around the globe. Each piece is personally hand-picked by Jasmine herself, from her private collection and some of the most prestigious markets worldwide.
At Villa Amour, we believe in the power of reusing incredible archived pieces to reduce the fashion world's carbon footprint. The packaging and fast fashion industries are some of the most polluting industries in the world, and garment manufacturing is a significant contributor to industrial water pollution. That's why we're proud to say that all of our packaging is made from recyclable or biodegradable materials.
Our mission is to help our customers tread lightly on our beautiful planet by resurfacing beautiful pieces from the past. By doing so, we take steps towards a more sustainable future, one that preserves the beauty of our planet for generations to come.
Thank you for joining us in our mission to reduce the fashion industry's environmental impact. We hope you'll love our vintage pieces as much as we do.
Best,
Jasmine and the Villa Amour Team